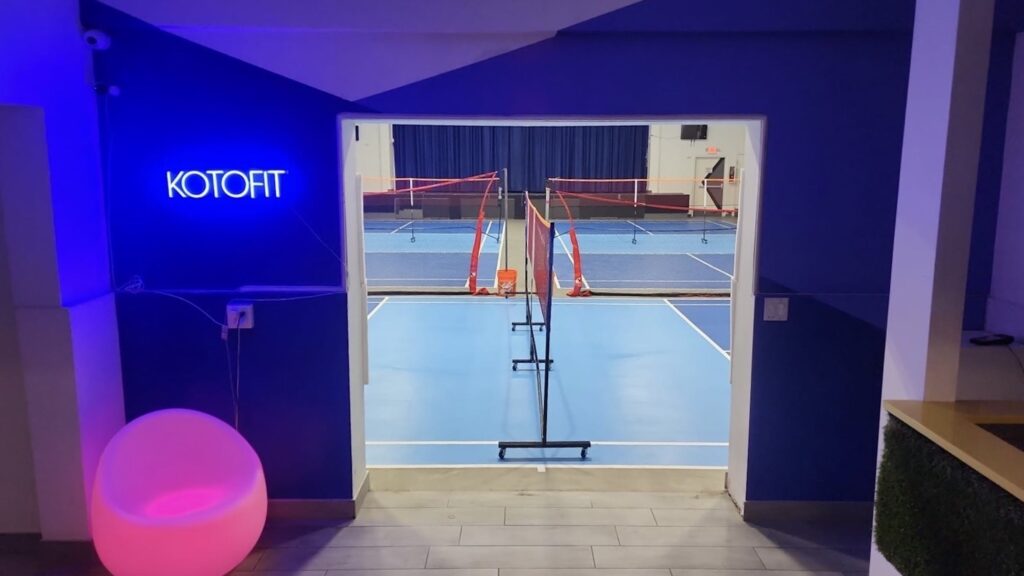 The weather may be getting colder, but that doesn't mean your outdoor activities have to come to an end. Fans of badminton and pickleball have a new indoor Kotofit center to workout from.
This past weekend, Kotofit opened its second sports facility inside the Brunswick Center at 189 Brunswick Street. (This is in addition to their original outpost at the French American Academy at 209 Third Street). The new Kotofit Center is fully automated and has indoor courts to play badminton, pickleball, and pingpong. There is no on-site staff, but the courts are remotely monitored 24/7 by a third party security company. Badminton racquets, pickleball paddles, pingpong paddles, and pingpong balls are available to use for free.
There are various membership plans starting from $89/month. Alternatively, you can book a reservation and pay per hour. You can even choose to record your game should you want to improve your technique/form.
The Kotofit at 209 Third Street is open Tuesdays through Fridays from 7pm to 11:30pm. The Kotofit at the Brunswick Center is open everyday from 7am to 10pm.
The post New Kotofit sports facility opens at the Brunswick Center appeared first on Jersey City Upfront.